Too small for technology? Think again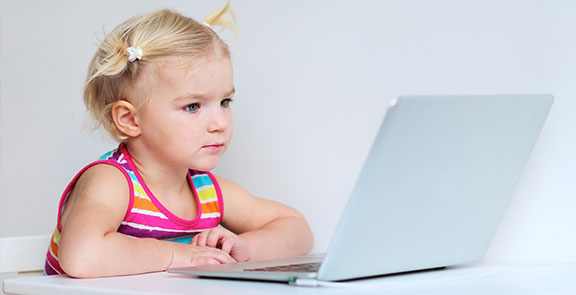 Over the past 11 years we have observed hundreds of solo practitioners who originally held the following view: "I work by myself and my practice is small – I don't need a website or management software." Often, they eventually take the leap, adopt a practice management solution and then appreciate all the benefits they had been missing.
These same practitioners happily disclose they were mistaken when they voiced their initial concerns and now would not live without the technology.
To be clear, the practitioners' initial thoughts were that they were "too small" to benefit from using technology-based management tools in their practice. They weren't technophobes – as in having an irrational fear of technology – and truly believed only larger businesses could benefit from these types of systems.
If your practice is competing with other practitioners for clients, and you really want to grow your revenue and profits, why should the size of your practice matter when choosing to use technology to enhance your business?
Jonathon Bowles, director of New York-based Center for an Urban Future (CUF) said this in 2012: "Technology is no longer an option for small business to remain competitive. It's absolutely essential in today's digital age. Adopting even the most basic technology tools will help level the playing field for small business and enable small firms to grow to the next level."
Bowles was mainly talking about adopting a website to enhance a small business's competitiveness and help it remain viable. If we accept his premise, let's think about the value-add when your website includes healthcare-specific practice building functions, such as practical online booking, online gift certificate sales and new patients having immediate access to intake forms.
Does it make sense to say that just because you are small, your patients should not benefit from having these conveniences when using your services?
Now, add complementary tools such as patient record keeping, SOAP note charting, patient billing, receipt generation, financial reporting, daily income statements, and more – all in one simple solution. This basket of "basic technology tools" is 10 times the website envisioned by Jonathon Bowles and is readily available for for a small monthly fee.
If you're thinking your practice is too small to benefit from using technology, consider these facts:
Reports indicate practitioners are receiving 60 per cent to 90 per cent of their appointment bookings online. Their patients prefer the convenience and instant gratification this feature provides. It's also a big time saver for both parties.
Eliminating "telephone tag" gains you patients instead of alienating them.
Up to 95 per cent of people use online searches to find goods and services – phonebooks are not their first choice. A professional website with search engine friendly content ensures your practice appears on the first page of relevant search results. This is a great competitive equalizer as you can now advertise your services cost effectively through the web.
Practitioners report that their accountant's fees, at tax time, are substantially less when they deliver well-organized financial reports to their accountant.
With the right system you can securely view your schedule anytime from anywhere, confirm or deny booking requests, securely access or print client records, create financial reports, and automatically perform other day-to-day processes.
Testing a solution
To determine which practice management system suits you best, you can do what many of your potential patients do when looking for a practitioner: Do an online search. Then, once you have some solutions that suit your requirements, test-drive each to determine which one is a good fit for your business.
Your practice management system should enable a host of serious benefits to you and your patients. Sole practitioners and clinics benefit enormously. There is no such thing as being too small to utilize technology in your practice. To create an instant website with practice management functions, take a no charge 14 day free trial by clicking here.
Until next time, be well…