Do I really need a website for my practice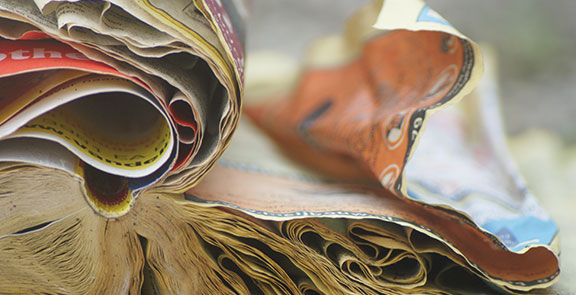 One of the questions we are often asked by massage therapists is "Do I really need a website for my wellness clinic?" The simple answer is yes you do.
Owning a website has become an essential part of any small business and the healthcare industry is no different. Every healthcare practice, massage therapy, chiropractic, physiotherapy, acupuncture and the like, should all have a website. Plain and simple, more and more people use the Internet as their sole resource to do all of their research and to find businesses that they wish to work with.
In addition, in today's business environment your primary competitors will likely already have a website. Having one of your own will protect your practice name on the Internet and contribute to your business' growth. To demonstrate, here is a real life example.
A few days ago, ending a busy workday, my husband and I decided to order in dinner from a restaurant we like. We went online to find their menu and make our choices. I tried hard to find the restaurant's website, but couldn't. I concluded that they did not have an online presence. Now at this point we could have searched the house to find the telephone book and then looked up the restaurant but the issue for us was convenience. Instead, we ended up ordering our dinner from a competing restaurant that HAD a website.
The same is true for a lot of your patients and potential patients; they use the Internet every day – at work, at home and on their smart phones. If your practice is not readily available to them online, you will be missing out on opportunities to increase your clientele and revenue.
Here's what a website can do for your practice…
A website will play several very important roles in your practice. At the most basic level, a website provides clients and potential clients with your clinic's contact information, hours of operation, a menu of services you offer and directions on how to get to your location. This is not only convenient for your clients, it also saves you time by reducing the number of repetitive telephone calls that you receive asking for this basic information about your practice.
A website can also lessen many of the necessary tasks that you perform on a regular basis as part of the service you provide your clients – answering frequently asked questions, explaining the policies of your practice, distributing new client intake forms and other related work. By making this information readily accessible on your website, you create a welcoming and convenient experience for your clients to access this information when they want it, while freeing you up to do what you do best – treating your patients.
Today's websites can do much more for you and your practice. They can help you manage your booking schedules and provide your patients with the ability to book appointments with you online. This is a major convenience for your patients; a HUGE time-saver for you and it will increase the number of bookings in your calendar (increased revenues).
Fortunately in today's Internet environment you don't need to have deep pockets or technical skill to own and operate a website. All you need to do is identify what you want in a website, and then find a professional service provider to do the rest for you.
In closing, you should always be looking for ways to promote your practice and maintaining a professional image. Increasing your clientele and revenue stream should be a primary focus of healthcare practitioners who want a thriving practice. A well designed and full featured website gives you a competitive edge. You will be amazed at how your professional image and revenue is bolstered by having a well designed and informative website. To create an instant website with practice management functions, take a no charge 14 day free trial by clicking here.
Until next time, be well!