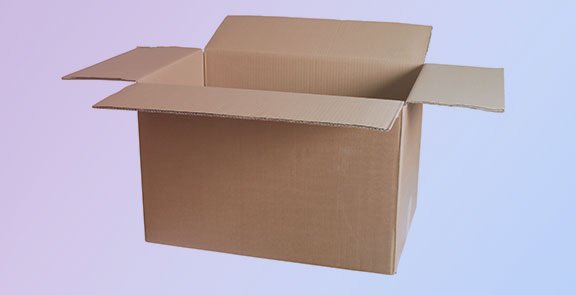 For less than the price of a cup of coffee per day, massage therapy, chiropractic, physiotherapy, acupuncture and other healthcare professionals can have a comprehensive integrated website for their practice that includes: appointment scheduling, patient record-keeping, treatment charting (SOAP notes), treatment invoicing, online gift certificate sales and management, financial revenue tracking, and reporting and automated patient communications.
Let's look at each of these practice management functions in a little more detail.
Patient records
As a healthcare practitioner your main source of revenue is generated from patient services, not product sales. As a result, you need to develop a professional and hopefully lasting relationship with your patients. The professional services you offer your patients easily afford you the opportunity to obtain all the information required to maintain a healthy business relationship with them.
Some of the data you will want to include in your patient records are:
Contact information – mailing address, telephone numbers, e-mail addresses, etc.
General knowledge – birth date, occupation medical information – completed intake form, record of treatment consent
Treatment information – appointment history, treatment charts (SOAP Notes)
Payment history – copies of historical invoices, outstanding balances, redemption of treatment packages.
Your patients are the most important asset of your practice. Collect and maintain current contact information about your patients whenever possible.
Here is an example of a practice where services are not well managed, thus leaving the patient feeling as though they are not valued as a practice member:
Recently, I requested a copy of my last treatment invoice from my dentist because I had lost mine and needed to claim the treatment with my employer benefits insurance carrier. After calling the office I was left with the impression that this was a major imposition. They had to locate the invoice, copy it and send it to me via fax or regular post . . .
With a practice management system in place it would have been a very simple matter of looking it up in my patient record and e-mailing it to me instantly.
Bottom line, it wasn't a great "client experience" for me.
Appointment scheduling
Earlier in this article we discussed the importance of providing your patient with the ability to request appointments with you online. This is only part of the equation. A booking system needs to support other functions to assist you in maintaining a healthy appointment book. The benefits and related elements of a scheduling system are:
Your appointment availability is accessible to your patient on your website anytime.
Appointment requests are reserved for the patient until you confirm or deny them, which means there is no chance of double bookings.
Confirmation notifications are automatically sent to your patient immediately upon you accepting the appointment.
Appointment cancellation notices are automatically sent when you cancel an appointment.
Appointment reminders are automatically sent prior to the appointment to reduce costly no-shows.
You can easily book appointments for patient while they are at your clinic.
You can block out personal time during your regular working hours to accommodate your own non-business schedule.
Keep in mind that with online appointment booking, you don't lose control of your calendar – your patients are simply requesting appointments with you, and you still need to confirm them.
Financial record keeping
Managing your practice effectively includes the all-important but sometimes daunting financial record keeping. Maintaining good financial records will save you and your accountant time and effort. When you save your accountant time, you are saving money. Proper financial record keeping will also help you to understand your business strengths and weaknesses at a glance. Your practice management system should include automated tracking of revenue including the following:
Record of patient payments
Evidence of how payments were made (cash, credit card, cheque, etc.)
Practice-wide balances – daily, this month, last month, year-to-date
Tax collections – remember, this is not your income and needs to be remitted
Tips, which need to be recorded for CRA treatment packages usage
Record of gift certificates sales and redemption.
Financial recording
Just like any other business, healthcare practitioners need to understand the financial health of their practice. A good financial record-keeping and reporting system will make this easy. It will let you identify at a glance:
How your revenue is realized from day to day, month to month, etc.
Which of your patients are your biggest revenue contributors, and help you identify those to target for more frequent visits
Which services are generating the most revenue and those that may need more promotion or need to be dropped from your practice
Who, in a multi-practitioner clinic, receives credit (gets paid) for treatments.
If you want to be in a position to look after the health of your patients, your practice needs to be around so you can care for them – looking after the business health of your practice is mandatory in order for you to succeed.
The bottom line
Many healthcare practitioners in Canada, and elsewhere, are simply unaware that integrated, cost-effective practice management solutions do exist and they are easily implemented.
While the purpose of this article is to provide information relevant to technology in modern wellness clinics, it is helpful to reflect upon the following:
Technology implementation should make you money, not cost you money – Your local real estate agent didn't put up a website with sophisticated residential property search tools and mortgage calculators just to help you. They make money from it. It costs them little to run and they reap huge rewards from it. You can too!
You do not need an advanced information technology degree or a webmaster certificate to use practice management solution.
The benefit of a website and practice management system is indeed multi-faceted. A main factor in choosing a system or choosing to utilize a system is that it must be easy to use. It should not require any programming skills, knowledge of the Internet or be only a partial system requiring development or expensive add-ons.
Finally, your practice management system should enable a host of benefits to you and your patients that far outweigh any nominal cost to implement and maintain it. Both sole practitioners and multi-practitioner clinics can benefit immensely from the implementation of a robust web-based practice management system.
To create an instant website with practice management functions, take a no charge 14 day free trial by clicking here.
Until next time, be well…